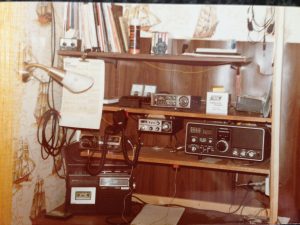 His first the late 70's shack CB and Swling were the go then.
Well this one below, has been dismounted and has no home.
Lets start again. Over the next few weeks this will transform to a new shack hard to believe. Well keep checking.
Ok all is done (March 2017), the build has been completed and its the task of setting all the gear up finished (Sept 2017), Although I'm still changing everything around.
The new call sign is VK4MJF "RF Island" QG62nw , still have one more tower too erect.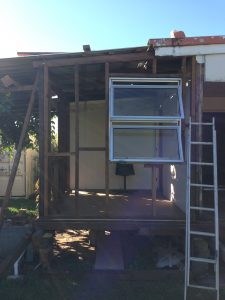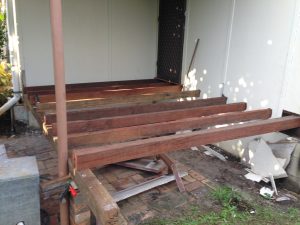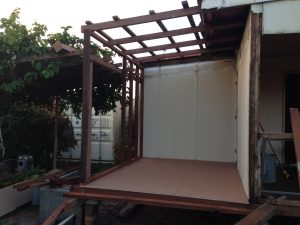 walls in, 12 volt led's are in, also wiring for 240 volt inverter etc.