As seen at the Gold Coast Ham Feast 2022. (We will have a stand in the next hamfest.( Redcliffe Radio Club.)) Also like to advise we have some new and helpful additions to the original concept, keep in tough.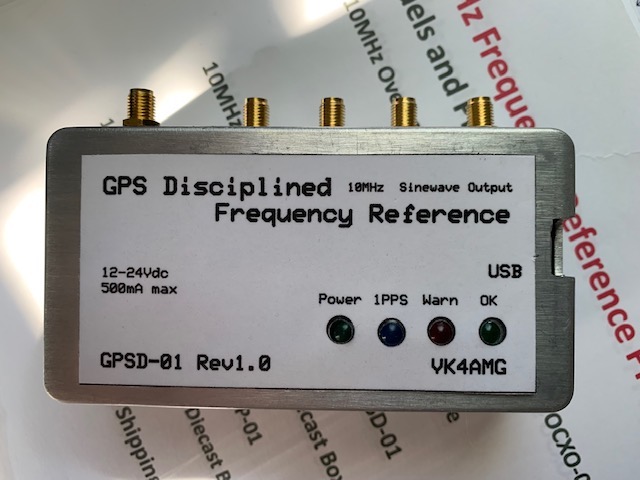 10 MHz reference GPS Disciplined versions now available. See Here for 2022/2023.
Prices on all selections. See Here: $$
Why this unit is a cut above others. See Here.
We have some comparisons . See Here.
10MHz reference, oven controlled, See Here.
Buy direct from George VK4AMG / or place an order here and our direct deposit, or use PayPal.