HF / UHF-VHF Contest Winners
We enter as many contests  HF /  VHF-UHF FIELD DAYS as members request, we have  been very fortunate to win the odd contest as shown below: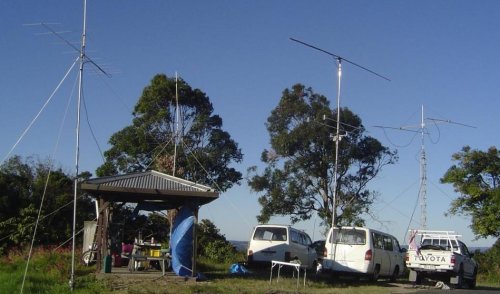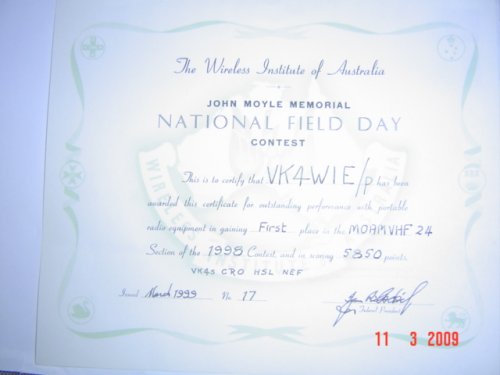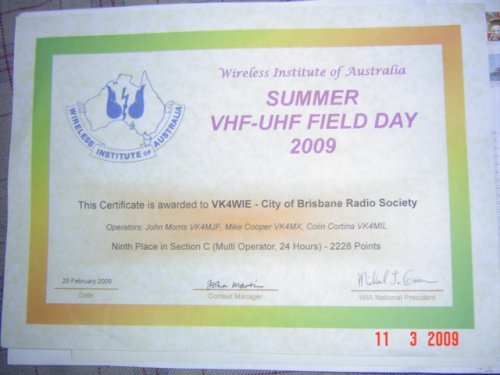 1998 Legendary Team @ Mt Wolvi Queensland.
The winners circle for 1998 John Moyle. Some faces here that may be recognised, the hair and body shape may have changed but the urge is still there.
Top row Greg & Mate from H/Bay Brian EK Keith XG.Ron CRO. Mick NE.
Bottom Row A Technical operator. Marchello DMP. Eric NEF.